Disclosure: I may receive a commission if you follow a link in this article to purchase a product, at no extra cost to you.
Table of Contents
Success in the field of blogging will require a unique set of tools that will allow you to express yourself as a professional while making blogging as painless as possible.
Needless to say, as you push towards success in any adventure, having someone to point you in the right direction is priceless. After publishing the eBook, 8 Discoveries that Distinguish Successful Bloggers, I saw the need to put together a powerful combination of tools to complement discovery number 4: "Discover your Tools."
I wish I had something like this when I first started out. But that's the essence of discoveries, right? So you can help others achieve their dreams with less struggle. Whether you're new to blogging or looking to upgrade a bunch of tools, you're in luck.
With 4 years of experience as a blogger, I have come across a rare combination of tools I would gladly recommend to any blogger out there.
Let's get into it. And we're starting with…
Hosting
Once you've gotten a domain name, the next thing you'll need is a hosting platform. You want to host your website on a high-performance system that's also easy to manage.
If you host your blog on a platform that can't provide you with all you need with relative ease, you'll find it hard to build a successful online business.
I'm sure you've heard this a thousand times already, so I will say it once: "start your blog on WordPress." Not like you can't do that on other platforms like Squarespace or Wix, but WordPress is by far the best platform out there. Once you decide to start a blog on WordPress, the next thing you'll need to choose will be a hosting company.
You want a company that can get you set up on a managed WordPress platform so all you need to do is to get in there and start running your business.
For that, there are two hosting companies I'll recommend and I will tell you why.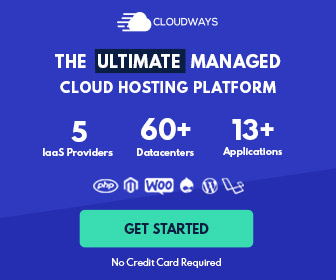 When choosing a hosting solution there are key factors you should consider: Performance (high-speed and secure platforms), pricing (is it affordable?), ease of use (is it clean and easy to understand?), and support (are their agents always available to help if you have an issue?).
Cloudways has it all and much more. I've made a list of what you'll get below, all high-quality products. It's a cloud platform so everything offered is of high quality. They are even partners with Cloudflare and Google Cloud and you know there are no better places on earth than those two.
Don't want to have anything to worry about, this is the platform you should choose, I totally recommend them.
With Cloudways, you get:
24/7 live chat support
Free Migration for your WordPress website from your previous platform, in minutes!
Managed WordPress setup if you're starting from scratch
Create several WordPress sites on one plan (for as little as $12). The system will scale if you need space. So they don't force pricing on you and they also maintain quality scaling.
Malcare plugin: to protect your blog against bots and hackers
Free SSL
Auto-backup every day. You don't have to worry about checking backups. My backups are stored for 7 days before it's deleted. So I always have 7 backups of my websites, from the last seven days in case I run into issues and want to restore my site. Not suitable for you? You can always set your backup to update automatically however you want.
Pricing is pay-as-you-go, no one forces a fixed price on you
It's a cloud platform which means you can scale: go as big or as small as you want
You get $50 credit for each person you refer
Breeze for site speed: it comes with CSS, HTML, JS optimization, and other speed optimization settings for your website.
Free CDN: remember they are a cloud platform so this is a no-brainer
Just wanted to show you why Cloudways is the best hosting platform bar none. I'll talk a little bit more about it. Meanwhile, sign up below and start your free trial. For our tech-savvy users, let's talk a little more.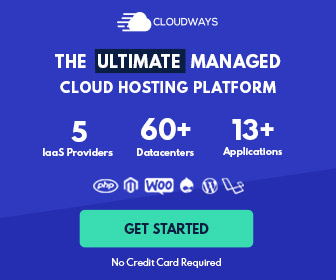 There are other features like the ability to create your own server. You know how other platforms won't allow you to know if you're sharing a server or not. (The worst is shared hosting.) But not here. You create your own server and do whatever you want. You can even create several servers or clone them. But be careful with pricing there.
There are other tools like Magento, PHP, Caravel, all hosted and managed for you. Load times can go from 5 seconds on your previous host to less than 1 second on Cloudways. Yeah, they're that good.
Did I mention Enterprise Cloudflare? You know how you want a Cloudflare CDN with a dedicated IP, protection against DDoS attacks, an intelligent Web Application Firewall (WAF), lossless image optimization without lifting a finger, Accelerated Mobile Pages with Mirage on Cloudflare, but the cost won't let you?
Now you can get all that through Cloudways for just $4.99 on a single website. It can get as low as $1.99 if you deploy more websites. Honestly, Cloudways excites me when I think about these things.
Sign up here for a 3-day free trial.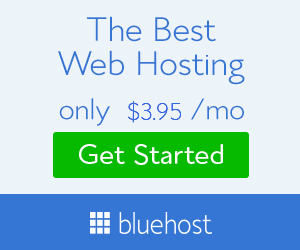 Bluehost is one of the best hosting platforms for blogs. And it's recommended by a lot of online business owners. Whether you are hosting a single site or 99 more, Bluehost makes the process as easy as possible and that is just what you need. Ease, and value for money.
When you sign up on Bluehost, you get the following:
>>> a free top-level domain name;
>>> a free SSL certificate automatically installed;
>>> and a 24/7 support team.
Regular pricing is at $3.95, but using my link, you can start at $2.95.
Themes
This is one thing you don't want to mess with. If you choose the wrong theme, you could end up hating yourself for a week. This is why I recommend you pay for branding and website setup if you can afford it.
Some themes can be very heavy and difficult to customize. And if you have to change a theme, Google will have to crawl your site all over and may re-rank it if things go wrong. The negative effects may not be huge and you don't want to risk it.
As a newbie, I spent almost a month fixing things on WordPress. That was partly because I started with the wrong theme. So I'm starting this list with what I, and many other professionals, including Ezoic, think is one of the best if not the best WordPress theme.
A good theme needs to load fast, must be SEO friendly, and should allow you the freedom to customize every part of it. WP Astra has all you need.
I was surprised at how good the theme is and how easy it is to set up and customize it. Most themes don't allow you flexibility when it comes to customization. Not Astra.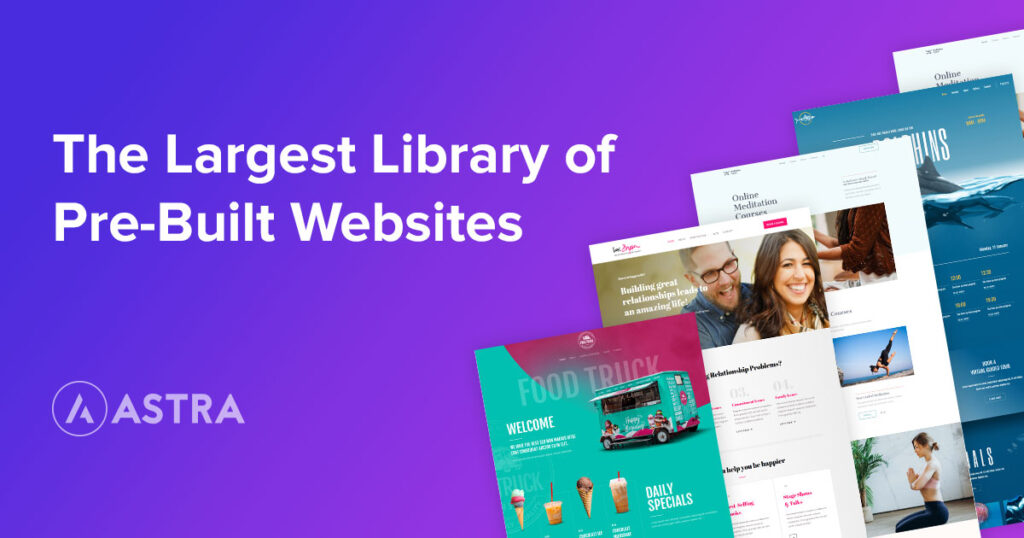 Astra's starter templates library comes with free pre-installed templates which means that you can set up any kind of website you want, whether it's for a business, an online store, portfolio website, blog, anything. You simply install the desired kind of template and tweak it to your satisfaction.
Astra is compatible with all major page builders such as Elementor, and many more.
If you're new to blogging, use Astra. It's free (unless you want to go pro) and easy to customize. Let's talk about other themes.
2. Elementor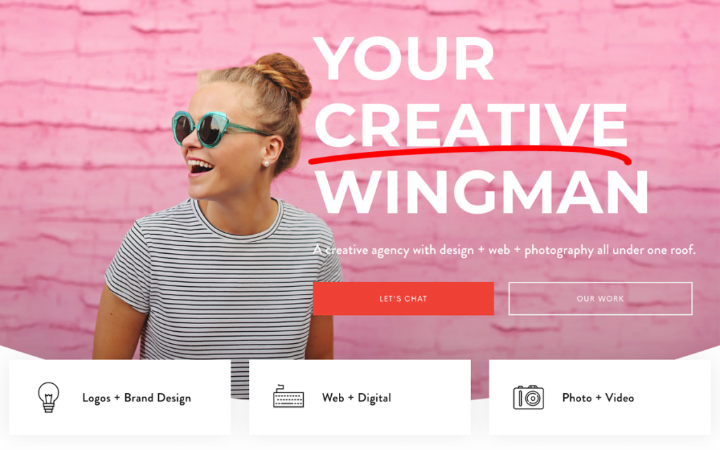 A phenomenal page builder by all standards. With Elementor, you don't have to write even one character of code. All you do is drag, drop, and resize!
Whether you are starting a blog or building websites for clients, Elementor will blow your mind. The best part, Elementor starts with a free plan. Click the button below to see plans and pricing.
Plugins
Plugins extend the functionality of your WordPress website. A combination of these secret weapons in the right proportion will make your blog unbeatable.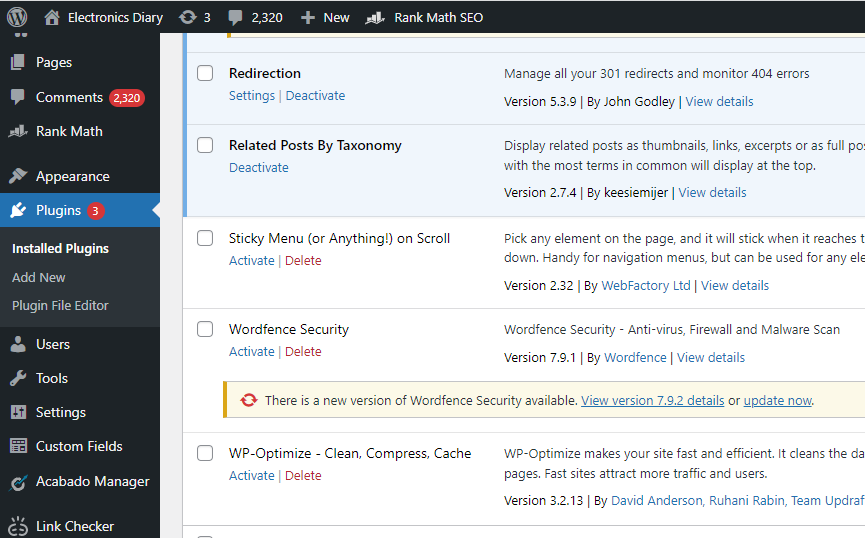 This is one of the reasons you want to use WordPress. These plugins help you complete tasks and make changes with a few clicks of the button.
Almost anything is possible with the right WordPress plugin. But it's always a question of knowing the right plugin for a task. If you are just starting, you don't want to spend months testing thousands of plugins when you need less than 10 (sometimes a little more) to start.
Ruth Soukup and her team at EBA™ have put together a fantastic list of WordPress plugins. Start with this amazing list of Plugins while you learn the ropes. If you're an oldtimer, you may find helpful plugins you've been missing.
Images
High-quality images can make an impression on your visitors. If you don't mind spending a few bucks every month on images, a premium image website is what you need. Examples include Shutterstock, Getty Images, Adobe Stock, iStock, Photocase, and many more.
But most bloggers do not have a budget that allows them to spend on image royalties. You don't have to worry.
There are royalty-free image websites where you can get high-quality images taken by professional photographers. Let's have a look.
Pexels and Pixabay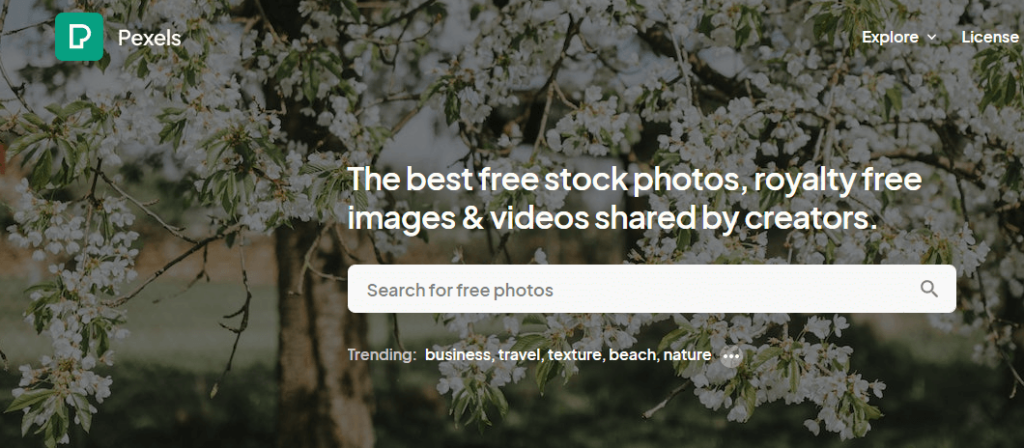 Every image you get on Pexels and Pixabay is free for personal and commercial use. I'd like to say more but I don't want to hold you back. Follow the links below, knock yourself out!
Deposit Photos
Pexels and Pixabay are good. But there's quality you'll find for free on Deposit Photos that you won't find on other free platforms. Also, they'll let you purchase images for as low as $0.8 to $1 per image.
Designs and Templates
You'll need to create eBooks and make posters for your audience. Sometimes they will be free items and other times they will be products you can sell and make money.
But if you are new to the world of designs, chances of being able to create a presentable eBook are slim.
Don't worry. There are platforms with elegant ready-made templates you can use for your eBooks, social media posts, cover designs, YouTube video thumbnails, and more. I know you are loving this already. Let's skip to the intro.
1. Canva
Canva puts everything you need for a great design in one place. They have it all: editable posters, eBooks, social media posts, documents, videos, images, YouTube channel templates, and just about any kind of template.
So if you want a place to create professional-looking designs, go for Canva.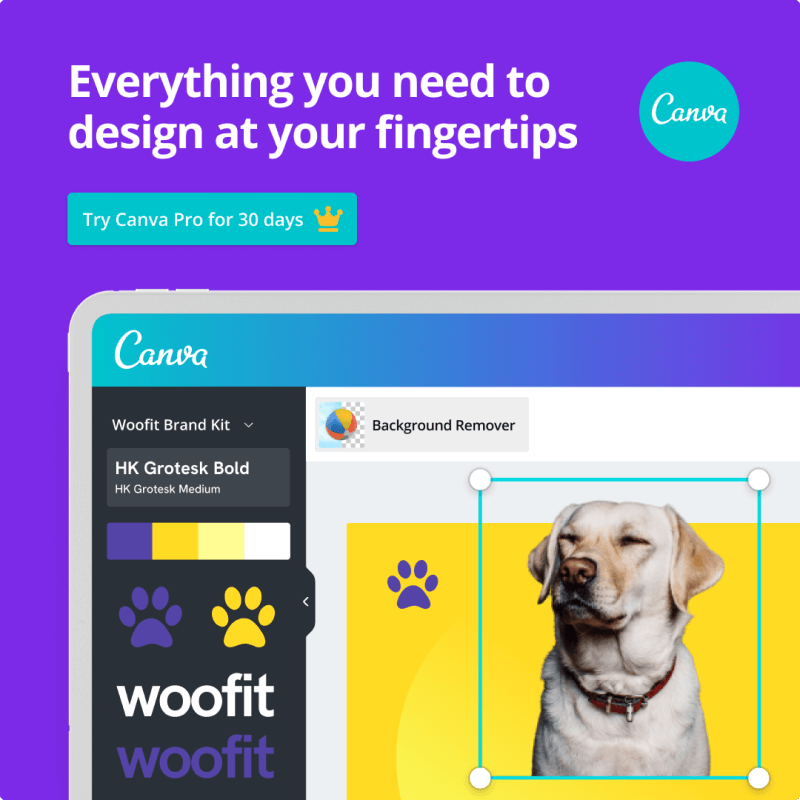 2. Visme
Illustrations in the form of infographics and charts increase user engagement. They also help users interact more with data-driven content.
When it comes to charts and infographics, Visme gives me all I need in one place. They have beautifully designed templates for charts and infographics. All you do is choose a template, insert your values, and watch your charts come to life.
You can use Visme for eBooks and social media posts but I prefer Canva in this regard. If you want to create infographics, pie charts, histograms, and the like, go for Visme.
Writing Assistants
It's hard to write hundreds or thousands of words without making mistakes. Even when you are reading the same article for the 15th time, you may still find an omission. This is where a writing assistant can help.
The good thing about writing assistants is that they go beyond spelling. They also check punctuation, grammar syntax, wordiness, repetitions, and more.
Ever read a 2000-word blog post without finding a single mistake, it's most likely the work of a writing assistant. Here is my recommendation.
Grammarly
Grammarly is an intelligent writing assistant that will help you sound great all the time.
Grammarly checks your spelling, punctuation, grammar syntax, wordiness, repetitions, tone, and more.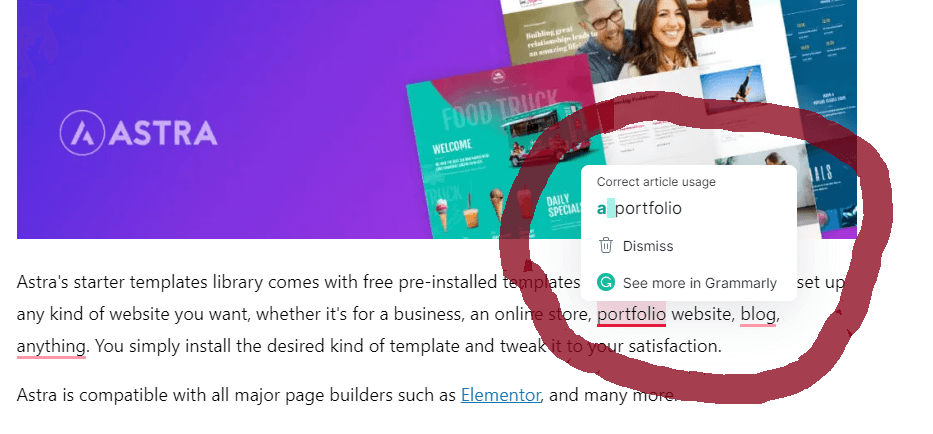 Grammarly does not just work great, it is easy to use. It can be installed as an extension on your browser or synced with your favorite apps. Grammarly will be there with you on social media, email, and messaging platforms, even on cloud workspaces like Asana, Salesforce, Slack, and more.
If you ever want to improve your writing without checking your kid's notes, go Grammarly!
It's time to take action, guys. Make sure you try the tools above. But don't stop there. Go on to make your own discoveries.
The best businesses have the best people working for them, the best managers have the best players in their teams. To do a great job, you must have the right tools.
The right combination of tools makes a life-changing arsenal. So find the best tools for your work, make the most of them, and be the best you can be — destroy the competition and make a lot of money. Your turn.