Hello moms and babysitting dads! Lumi by Pampers is here to make caring for your baby a lot easier.
Taking care of your lovely little one can be so much fun but very exhausting – sometimes because dad is not free enough to offer help. It's none of my business but I get it; dad may sometimes be busy.
Technology can help make that work a lot easier. After all, what's tech for? For years now birth rates in the US have been on the decline – you may have the efficiency of period tracking apps to blame for that.
And if the birthrate is on the decline, the number of people who need diapers will follow suit. So every diaper making company is working hard to be the best in the industry.
Lumi by Pampers is the first all-in-one baby care system in the world.
It integrates video monitoring and activity sensing to help you keep up with the condition of your little one while carrying out other tasks at home; such as cleaning or working from home.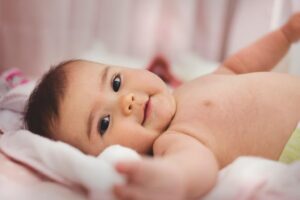 As a mother or babysitter, you'll want to know how your baby is doing when you leave them to rest, or while attending a meeting with them. With this connected babycare system, you will get real-time information on the condition of your baby.
Now you will be able to find out in real-time if the diaper is wet, the condition of the room your baby is staying, how long the baby has slept and much more.
Pampers is partnering with Verily and Logitech to bring you the world's first all-in-one baby care system.
So how exactly does Lumi by Pampers work and how do you use it?
There are three major parts of this smart baby care system by Pampers:
Activity sensor by Pampers Diapers
Video Monitoring with Logitech camera
Smartphone App for Android and iPhone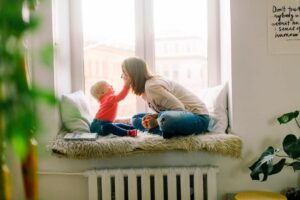 After putting the diapers on your baby, you can easily attach the activity sensor to the diaper. The sensor detects diaper wetness and baby movements.
It will then send information to your smartphone to let you know when the baby is wet. This way, it's easier to know exactly when to change the baby's diaper.
Your cute baby does not have to wear that wet and heavy diaper for too long.
And depending on how the baby moves, it can tell if the baby is asleep and for how long. And all the information the sensor gathers from the baby's activity is sent to and saved on the Lumi by Pampers app on your smartphone.
With the Lumi app, you can look back on how many times your baby has slept during the day and for how long.
Numerous studies including a book titled New First Three Years of Life confirm that the first three years of human life are very important for building the baby's brain.
As you probably know already, sleep contributes more to the rate of development of a baby's brain than any other factor. Having proper knowledge about the baby's sleep quality and quantity is very important.
Mothers worry so much about their babies. You do not need to be in the baby's cot or make your hair in the kitchen to be able to see what's happening with the baby.
The integration of a 1080p Logitech camera makes it possible to watch your baby in real-time from any part of the house using the connected Lumi by Pampers app on your smartphone.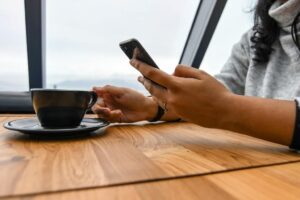 The HD camera comes with two-way audio and built-in sensors so you can get information on the humidity and temperature of the room.
With all these features, it becomes way easier to know when the room is too hot or cold for your baby.
And every piece of information gathered can be saved on your Lumi by Pampers app. The app can be further customised to keep information such as the last time the baby was fed and how many times she's eaten that day.
So at a glance, you can see if your baby is asleep, how long they have slept, the last time she was fed and even how many times their diapers have been changed that day.
All of these are saved to give you a monthly and weekly overview, with dates, time and video.
Pampers has been in the baby industry for 60 years and they will be delivering personalised content about the baby's development to parents through the Lumi by Pampers smartphone app.
This product is expected to be in the market this fall. Interested parties can join the waiting list by visiting the Lumi by Pampers website.
Once you join the list, you can be sure of getting the product the moment it hits the market.
To get updates, you can follow us on Pinterest, Facebook or sign up for the newsletter.