Keeping your DStv alive could be difficult at times. Certain months can be more challenging than others. This is why you need a DStv alternative.
Maybe you are about to purchase a pay TV decoder but can't go for DStv because it's going to put a strain on your budget. Whatever the case, you can go for a suitable cable TV

alternative for your entertainment needs.
If you have a hard time making a choice, I have a recommendation you should try. Let's start with StarTimes.
StarTimes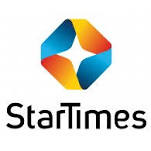 StarTimes is a well-known Chinese electronics company that offers digital terrestrial television and satellite TV

services to consumers mostly in Sub-saharan Africa. They also offer technical services to companies and countries moving from analog to digital TV broadcasting.
If DStv

is just a little out of your league, you should be okay with StarTimes.
Apart from making it an alternative, you can also use StarTimes alongside DStv. Having both wouldn't hurt at all as long as it keeps you from spending too much on entertainment.
Are you in love with satellite dishes? StarTimes is available with both antenna and satellite dish setups. You are free to choose your preferred installation option.
How much does StarTimes cost?
The price for StarTimes products vary. The total cost you get will depend largely on what you need. They offer three different types of decoders and two kinds of receivers.
The decoders include the StarTimes SD decoder, the HD decoder, and the Combo decoder. You have to decide on a decoder and also decide on the type of receiver you want. With StarTimes, you can either use a dish or aerial antenna.
Obviously, the StarTimes dish is costlier than the antenna.
Whatever your choice may be, you should be spending anywhere from 5,000 up to about 12,000 for a StarTimes purchase. The amount of money you spend will depend on your choice.
The best way to know the exact amount of money you'll spend is to visit a cable TV shop near you. Select a combination and they will quote a price for you. That way, you will know how much you need to pay.
You may need to buy all the accessories if you are looking for a complete DStv alternative as a new cable TV user.
But if you already have DStv, you should check with your installer because you may not need to buy all the StarTimes accessories for your switch. This will save you from buying items you already have or wouldn't need for the installation.
StarTimes Channels Vs DStv Channels
What makes StarTimes an awesome DStv alternative is the juicy channels list it offers. With DStv, you may have to pay 3 times what you pay on StarTimes to get your favourite channels.
But for the modern viewing community, StarTimes may not meet your needs for interesting content. You won't find most of the interesting content you find on DStv on Startimes. This is part of the reason I recommend using Startimes alongside DStv if you already have a DStv. 
Nevertheless, StarTimes is still a good alternative.
Recommended: Best DStv Packages for Hotels

.
Stability
StarTimes is a lot more stable under adverse weather conditions. While the slightest weather disturbance can trip DStv, your StarTimes is more likely to stay through the bad weather.
Even when it can resist bad weather, minor weather changes may affect your system if wrongly installed. So you may want to think twice about doing the installation on your own unless you know exactly what you are doing.
Should I get a StarTimes Dish or an Antenna?
As long as it involves channels, you are going to get the same channels with an antenna as you would on a dish. There is no difference in the number of channels in that regard.
The good thing with an antenna is that you may not need an agent to install that for you. But you will need an agent

to fix the dish for you.
Conclusion
GOtv is still a good alternative for DStv but if you are more concerned about spending than trending shows, StarTimes is a better option. It all depends on where your priorities lie.
If all you need is news, StarTimes is the perfect fit for you. Using DStv as a news-only kind of person is a waste of hard-earned money.
Related Articles
How to Pay for DStv Using a Smartphone
How to Find DStv Dealers and Agents Near You