It doesn't look like smartphone giants, Samsung Mobile, is letting up on disturbing the smartphone world with new products. It's been announced that Samsung will be releasing a new smartphone in South Africa at the end of January 2021.
So if you are in South Africa, here is what you need to know about Samsung's latest smartphone and when to look out for them. After all, there's no point buying an outdated product when there's a new one in the market.
Samsung introduced its much-anticipated Galaxy S21 range of smartphones into the market on January, 14. In response to this announcement, smartphone lovers across the world are all looking out to see when it will be available for purchase in their location. If you are in South Africa, we've got good news for you.
A bit on the Samsung Galaxy S21
The Galaxy S21 is an improvement on the S20. If you've used the S20, then you should be expecting a whole lot more when you switch to S21. We've got a full blog post on the Galaxy s21 5G with all its specifications.
For users in South Africa, the S21 will be made available on the 29th of January so be on the lookout. This smartphone comes with the fastest chip ever made for the Galaxy range of smartphones. This means that the Galaxy s21 set of phones will give you a much faster experience when compared to what you got from its predecessors.
The Galaxy s21 Ultra also comes with an incredible 16GB RAM. Most affordable PCs in the market still come with just 4 gigabytes of RAM size. So this smartphone offers you an experience that's 4 times better than what you would get with a regular PC.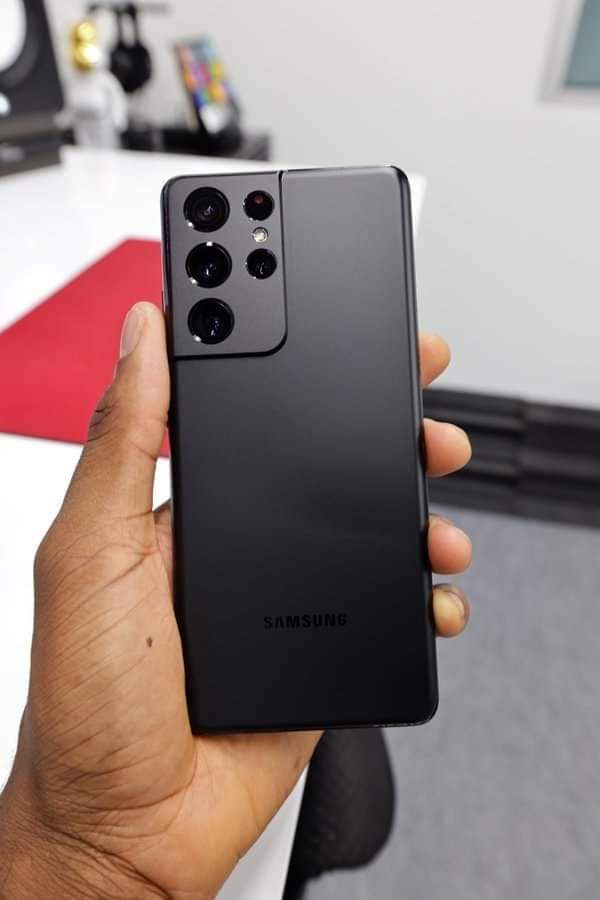 This new set of Samsung devices also comes with 3 outstanding rare cameras. If you used the previous range of Galaxy smartphones you may have noticed the cameras

were covered with glass.
The new Galaxy s21 rare cameras are covered with metal. This offers more protection for your phone cameras. And the primary camera is an extraordinary 108MP camera. That's just out of this world for a smartphone camera.
A lot of smartphone companies, like they always do, are going to come with devices that claim to have these specs. But the truth is: their specs are far from what they advertise. And it's not just about overloading a smartphone with specs without having the intelligence to blend them properly in the right proportion.
You'll always have companies who want to catch up with Samsung but when you get to use these devices, you find that they are nothing compared to a real Samsung galaxy in terms of user experience and durability.
Samsung's hit us again but if you are in South Africa, you are going to have to wait till the end of January to get this masterpiece. It may even take longer for other locations. While you wait, you can do a preorder on the Samsung website.
Why preorder this device? Most people do this for devices because preorders come with discounts. If you are lucky, you can order this device at a much lower price and may even get to cut down on shipping fees.
That's a good thing and makes the item much cheaper compared to the pricing when it's shipped all the way down to your local store.
How much is the Samsung Galaxy s21 range of Smartphones in South Africa?
Popular news sources like MSN have confirmed the prices for the Galaxy s21 smartphones. Here's what the pricing list looks like:
Samsung Galaxy S21 – R17,999
Samsung Galaxy s21+ – R21,499
Samsung Galaxy s21 Ultra – R29,999
Will the Galaxy S21 smartphone come with Headphones and Chargers?
The Samsung Galaxy S21 will be shipping without a headphone and a charging brick. It's not news that waste from tech industries have had huge damaging effects on our environment. Right now there are many people who have spare headsets and are looking to sell them out. It's a good idea to ship smartphones without headphones and a charger. This will cut down the production and shipping of surplus smartphone accessories. Mother earth needs some breathing space.
Samsung is well known for making durable products and it goes without saying that most of their customers still have the chargers and headphones they purchased a year or two years ago.
And for customers who do not have a headset or charger, you can always order it alongside your new Galaxy s21 device. You could even buy them at the local Samsung service centre or any smartphone shop that offers Samsung Galaxy accessories.