Keeping up with changes in the tech industry can be difficult at times. And if you are looking to buy or learn about smartphones, you'll want to know the top smartphones with the largest storage spaces in 2021.
Having a smartphone with big enough storage is not just a luxury these days. Smartphones do so much nowadays that many of the things we do with PCs can be easily done with an Android phone or iPhone. We want to take pictures, record videos, store books, play games, download as many songs as possible. Oh, how about keeping like 12 apps open at the same time? Whatever the kind of person you are, you'll need a smartphone with big enough storage for your beautiful memories.
Recommended
You can always get a list of phones with big storage spaces but finding currently released products can be challenging. And nobody wants to buy an old device when there is a newer and better version at just about the same price. So to save you the stress, we've put together a comprehensive list of current smartphones with really big storages.
The items are not in any particular order but we went for current devices with really good specifications. You may happen to know of a smartphone with large storage capacity that's not on the list. Why? Because we looked beyond just having terabytes of space for photos. We looked at processors and RAM sizes too. So basically the phones on this list are those with big memories but also with a good combination of specs. Let's get into it.
Samsung Galaxy S21 Ultra 5G (512GB/16GB)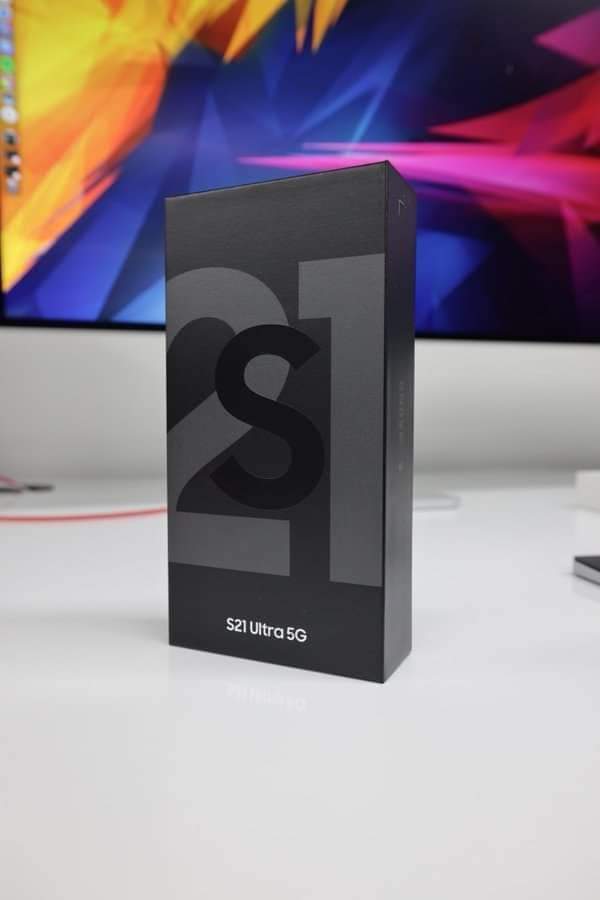 The latest and arguably the best – the newly released Samsung Galaxy s21 Ultra – comes first. The phone comes with an incredible combination of a 16GB RAM size and an internal memory of 512GB. That's better than most PCs. But the thing you may want to know is that this giant storage space is non-expandable. What that means is this phone does not come with an external SD card slot. But I mean, how in the world are you going to exhaust 512 gigabytes of space? Anything is possible anyhow.
The s21 ultra has two other variations storage-wise. There is one with a 128GB/12GB combination and another with a 256GB/12GB storage combination.
Apart from the storage, what makes this smartphone more special is the processor. The Galaxy s21 Ultras come with a 2.2GHz octa-core processor. It also comes with the latest Android 11 operating system. This smartphone is as current as it can be with very big storage space – 512GB/16GB. If you want to know more about the S21 Ultra, see our article on the Galaxy S21 specifications.
Xiaomi Mi 11 (256GB/12GB)
Purchasing devices from seemingly less popular companies can be difficult for most of us. Depending on the part of the planet you find yourself in, you may not know a lot of people who own a Xiaomi smartphone. But it is one of the smartphones out there with a good combination of specs.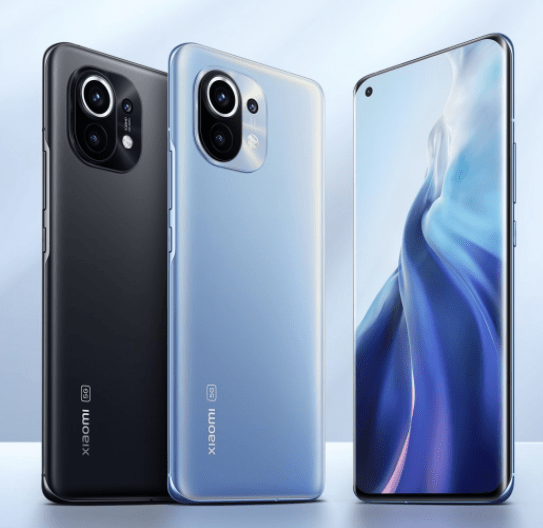 Released on December 28 by Xiaomi Corporation, the Xiaomi Mi 11 is one of the latest smartphones with large storage spaces. The internal memory is at 256 GB and the RAM size is 12GB. Make no mistake this smartphone has other variations. There is another with the 128GB/8GB combination, and another with 256GB/8GB combination. So when purchasing be sure to check the specs before making payment. The processor is also a good one. It's Qualcomm's triple 8 snapdragon (SM8350) – "whatever those mean." And it also comes with the current Android operating system which is the Android 11. So if you're looking for a current smartphone with large storage space, you should consider the Xiaomi Mi 11.
But like most modern devices, the memory is non-expandable. It's one of those for better for worse scenarios. There is no SD card slot so you can't increase the memory with an SD card. The other thing you need to know about this phone is the battery capacity. It's at 4600mAh. It's not too far from what most smartphones have but it's something you should consider before going for this phone.
Vivo X60 Pro+ 5G (256GB/12GB)
Produced by Vivo, another tech company in china, the Vivo X60 Pro+ is another smartphone that will come with an internal storage space of 256GB and a RAM size of 12 GB. Just like the Xiaomi Mi 11, it also comes with the Qualcomm SM8350 Snapdragon 888 chipset.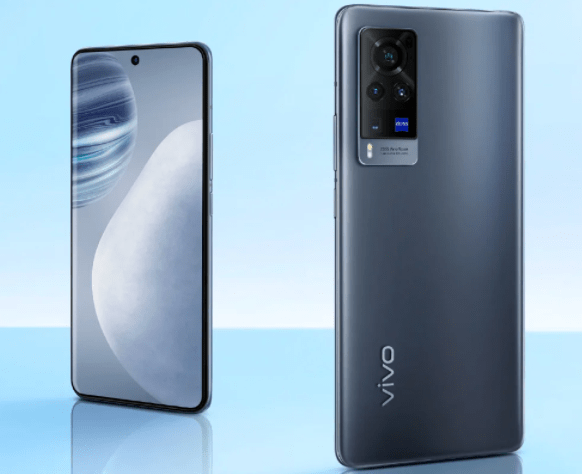 Like most modern devices, this memory is non-expandable. You're stuck with it for life whether you like it or not.
Vivo will also release a similar variation of this smartphone. But with a RAM size of 8 GB. While it one of the biggest storage spaces any modern smartphone could have, it comes with a 4200 mAh battery.
But the phone is yet to hit the market. Vivo will be announcing the smartphone on the 31st of January, 2021.
Oppo Reno5 Pro (256GB/12GB)
It seems Chinese companies have a thing for attaching "Pro" to the name of a smartphone. Anyway, in a bid to avoid cramming this list with Samsung smartphones, I found the newly released Oppo Reno5. Just like most smartphones released this year, the Reno5 comes with an internal memory of 256GB and a RAM size of 12GB. There is also a variation of the smartphone with 8GB of RAM. The OS is the latest Android 11 OS. But there are a few things you may want to consider beyond the internal memory of this smartphone. The internal storage is non-expandable.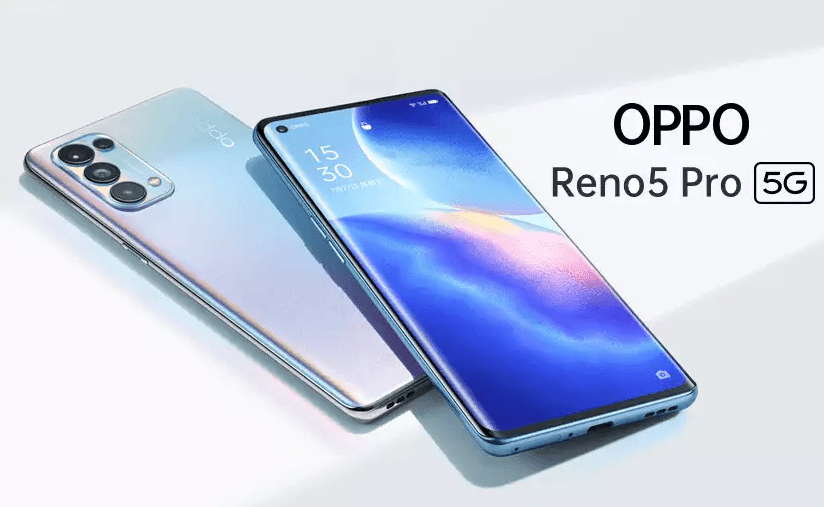 And another thing you'll have to consider is the chipset and battery. The chipset is the Mediatek MT6889Z Dimensity 1000+ and the battery is at 4350 mAh. Many people have a lot to say about going for a smartphone with Mediatek. But to a large extent, it really doesn't matter. Most people never use their smartphones that much. And a tech-savvy person can do very well with a high-end smartphone whether it comes with MediaTek or Qualcomm.
From what we've learned, any smartphone with a MediaTek chipset needs a good battery and big RAM size. Meditek chipsets do well in such smartphones. As already mentioned in the introduction, we are not just looking at large storage spaces. We want to feature smartphones with large storage spaces that can also perform well. From what we've learned so far, the only thing that would be a turn off about the Oppo Reno5 is the battery. With the way most of us use smartphones, you've got to do better than 4350 mAh for battery capacity. Aside from that, this device is okay in terms of memory.
Xiaomi Mi 10i 5G (128GB/8GB)
Released on the 8th of January, 2021, the Xiaomi Mi 10i is a modern smartphone with enormous storage space. Some of these smartphone names remind me of those days in chemistry class. Never mind… Xiaomi Mi 10i has an internal memory of 128GB and a RAM size of 8GB. This space is expandable. It has a memory card slot so you can always extend the storage capacity of this smartphone. I really recommend you do so since its rare camera is at an incredible 108MP. So images and videos are going to take up a large part of that storage. And if this smartphone is going to be used by a woman, you know what that means.
The battery is good too. Its battery capacity is at 4820 mAh and the chipset is a Qualcomm SM7225 Snapdragon 750G 5G. If you don't have the time, you don't need to read all of that anyway. Sometimes "Qualcomm Snapdragon" is all you need to know because there's a good chance the next smartphone you'll buy will come with a different one.
Which Large storage smartphone should I go for?
If you're admiring this list, then there's a good chance you have a healthy bank account. And if that is the case for me, without skipping a bit, I'd go for the latest and the best – the Samsung Galaxy S21 Ultra 5G (512GB/16GB). Samsung released a range of products in that category: the Samsung Galaxy s21 Ultra, s21+, and the S21. They are all at different prices. Any one of them you can afford is just great. Learn more about the Galaxy s21 range of devices and prices.
But if you can't get the Samsung device because of the price, then go for any of the Xiaomi smartphones: Xiaomi Mi 11 (256GB/12GB) or the Xiaomi Mi 10i 5G (128GB/8GB).
Recommended
Conclusion
For the question "which are the smartphones with the largest storage spaces in 2021?" we have done justice by making a list of the most popular smartphones with immense storage capacity and this we did by first mentioning Samsung Galaxy S21 Ultra. We also concluded by mentioning Xiaomi Mi 10i 5G which was build with 128GB storage along with a massive 8GB Ram.
With the above, it is only right for me to say you have nothing more to search for as far as the question "which smartphones has the largest storage space in 2021" is concerned.
Image Credits: Google Image search